2021 Charity
O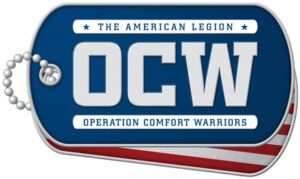 n Saturday, April 9, 2022, The Hoosier Corvette Club will be making a donation to the American Legion: Operation Comfort Warriors. We were able to make this donation thanks to our 2021 Club Sponsors and the Men and Women of the Hoosier Corvette Club. The club members worked tirelessly, in putting on two Car Shows during the 2021 year.
Operation Comfort Warriors is a program dedicated to meeting the needs of wounded, injured or ill military personnel by providing them with comfort items not usually supplied by the government. OCW ensures that patients at U.S. military hospitals and warrior transition units are given items like sweat suits, DVDs, puzzles, electronic devices, books, calling cards and more. OCW also provides larger items such as ping pong tables, entertainment centers, computers, kayaks and other recreational goods for use by wounded warriors in common areas.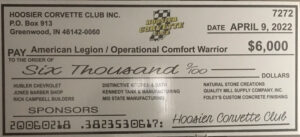 A check in the amount of $6000, will be presented by our Club President, Kent Krimmel, at the American Legion, Department of Indiana Spring Conference held in Indianapolis, IN.
The Hoosier Corvette Club also awarded three $500 Scholarships in memory of two Hoosier Corvette Club members and the son of another club member. These were awarded in the names of Jeff Gaer (Racer) and Bruce Reed, both long time members of HCC and the NCCC. The third Scholarship was awarded in the name of Justin Graves, the son of HCC's Governor Becky Graves and her husband Jack.
We would like to thank our 2021 Hoosier Corvette Club Sponsors:
Hubler Chevrolet, Jones Barber Shop, Rick Campbell Builders, Distinctive Kitchen & Bath, Kennedy Tank & Mfg., Mid State Manufacturing, Natural Stone Creations, Quality Mill Supply Company, Inc. and Foley's Custom Concrete Finishing.
2022 Charity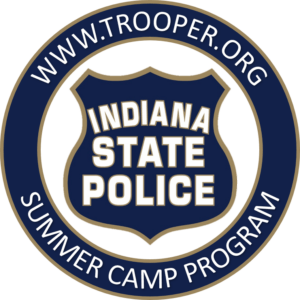 The Hoosier Corvette Club has selected the Indiana State Patrol Summer Camp Program for this years charitable organization. We hope to provide a significant contribution to support this great program to the youth of Indiana.
For over 40 years, the Indiana State Police has offered young people an exciting, up-close look at law enforcement and the criminal justice system through its youth camps. The camps help students gain respect for themselves and others through programs that demonstrate the rewards of hard work and dedication.
Camps are held at universities around the state and offer campers a unique glimpse of campus life. Each program includes well-balanced meals and comfortable sleeping facilities. Camp staffs are hand-picked, responsible law enforcement personnel, who have committed themselves to preparing today's youth for their futures.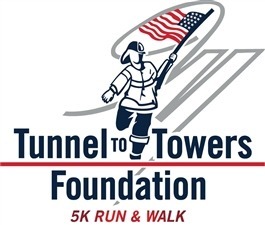 If we are successful in attracting sponsorship and are lucky enough to have three successful car show this year, we have also selected the Tunnel to Towers Foundation as a secondary charitable organization. We are quietly confident that we will be able to make a significant contribution to both of these charities.
The Tunnel to Towers Foundation honors the sacrifice of firefighter Stephen Siller who laid down his life to save others on September 11, 2001. We also honor our military and first responders who continue to make the supreme sacrifice of life and limb for our country.